Wooden photo album with 25 black embossed cardboard sheets
Natural albums made of wood - fine woods become small pieces of art
32 x 25 cm - Scandinavian beech

As long as mankind can remember, wood has always played a special role. It was the first most important lumber in the age of human mankind. First wooden tools were used by fisherman, hunters and collectors to produce their first arrows and bows.
The burning down forests in the Mediterranean was finally the condition for Europe to be made arable at all.  Later, when the use of wood seemed obvious, people began to use the rapidly renewable raw materials also to make jewelery and items of their home decor.
More than any other natural substance wood remains diverse in its structure and grain to make a unique picture of what is nature capable of. Its warm hue, smooth surface and is often grown over centuries trees make wood therefore a unique piece, which provides in a special way for impression.
For this reason, we used the most beautiful and the best preserved wood to create our series of natural wood albums. The large surface of the cover reveals the natural character of wood, its extraordinary way in which Scandinavian beech is treated while processing is called Liberon. The surface of wood which contains knags and annual rings which reveal the proces of the tree growth within the years create this piece of art. All that contributed to the idea of making an unique and extraordinary place to store the most precious and valuable things in our life. Our memory of beautiful days can now be captured in a unique style of elegant wooden album.
Handmade and unique. All photo albums are made especially for you.
The wooden cover  made of noble Scandinavian beech  is proceeded to give it a  rustic and of noble appearance. The hinges are individual pieces, hand decorated and then made to look "old" are  attached to the cover with copper rivets.
The inside 25 black - embossed cardboard (50 pages) are separated by white tissue paper. We use 300 g heavy carton for this album.

Product information:
Photo album - handmade
Cover size: 32 x 25 cm
Insides: 29.7 x 21 cm (DIN A4)
Fitting: forged brass with patina treated (made on "old")
Hinges are attached with rivets (copper)
Cover material: beech wood with "Liberon" treated
Wooden photo album 25 sheets
Inside: 50 embossed black cardboard pages
25 sheets separated by white interleaf sheets (to protect the photos)
---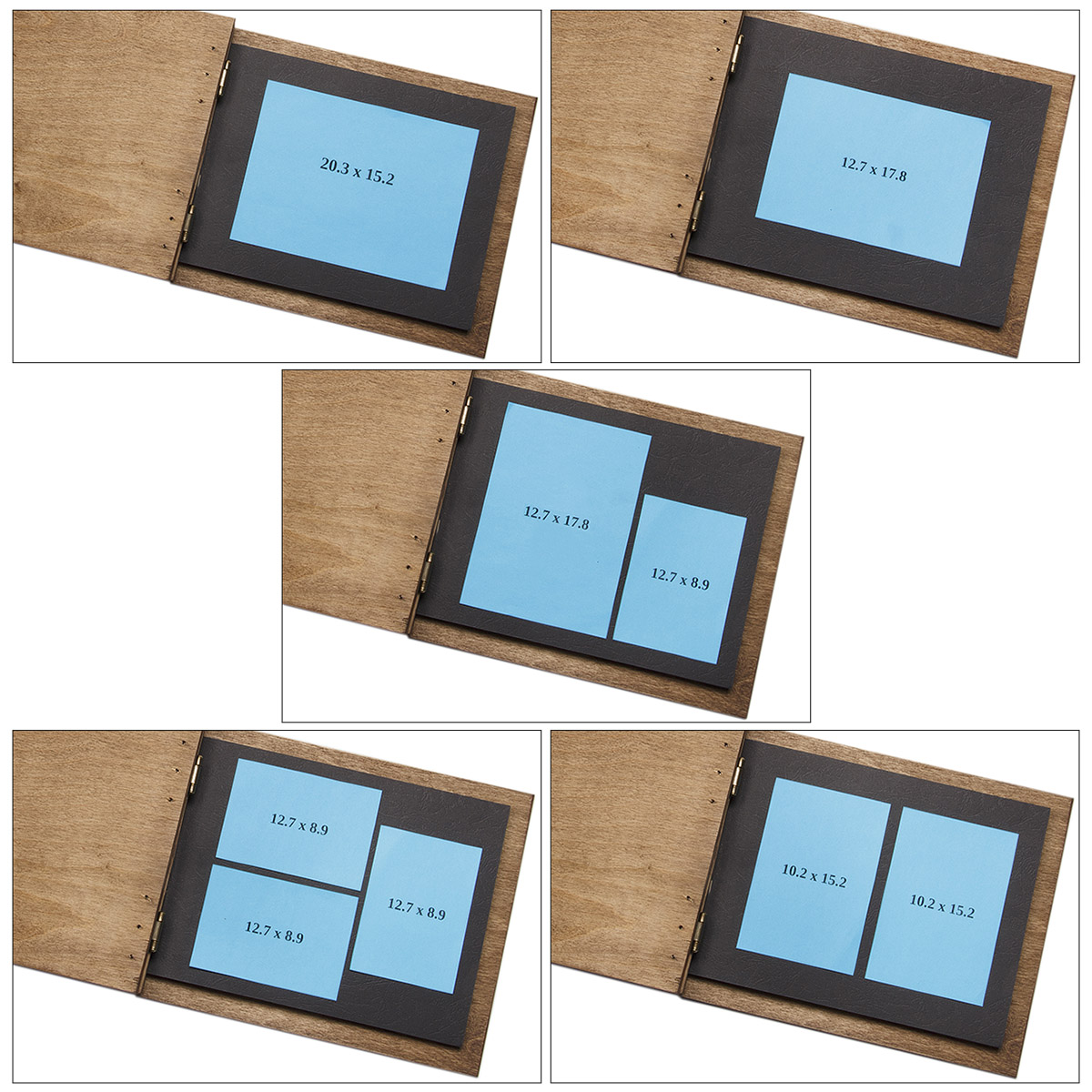 ---