Thick 50 sheet bright, natural wooden album with white cardboard pages
Bright, natural wooden albums - size L - 32 x 25 cm - Scandinavian beech
Each 25 sheets are separated by a middle partition
Elementary, strong and rooted tree is symbolized in our product. When the spring comes and the first blossoms begin to see the daylight, one can feel this fascinating strenght comming out of trees.
Since the beginning of mankind wood has always been regarded as a giver of life. Whether for lighting fires, building houses or as a tool for hunting, this natural timber has always been associated with the development of man. Even today the strenght of the tree can be felt every time when you look at its majestic trunk.
Each tree is made unique as the colour and grain of each single one varies. To produce our unique products we only use the finest branch of Scandinavian beech. Its beautiful apperance along with the hardness and natural bright appearance gain our best appreciation. Through the series of mechanic processes that the wood comes through, we give it a unique shiness and hardness. The orginality of each separate piece come from the diffrence in hue and grain, the growth rings and knotholes, alltogether they can tell you their own different story.
All wooden albums are handmade and manufactured as a unique pieces especially for you. The uniquess and nobility of our albums is gained through a special process called Liberon, which allows the products to look old-style. Along with the whole design of album, its hinges and rivets are equally made to look antique.
Each photo album contains 25, 50 or 75 embossed white pages of 300g weight. Each single sheet is separated by white interleaf ecru sheet. Our wooden guestbooks contain 200 inside ecru pages of 90 g weight each. 100 white sheets complete the interior of the guestbooks.

Product information:
Photo album, handmade
Cover size 32 x 25 cm
Inside: 29,7 x 21 cm (DIN A4)
Fitting: forged brass with patina treated (made on "old")
Hinges connected with rivets (copper)
Cover material: beech wood Liberon treated
Wooden album 50-sheet
Inside: 100 embossed white cardboard pages
Each 25 sheets are separated by a middle partition
50 sheets separated with white tissue paper (to protect the pictures)
---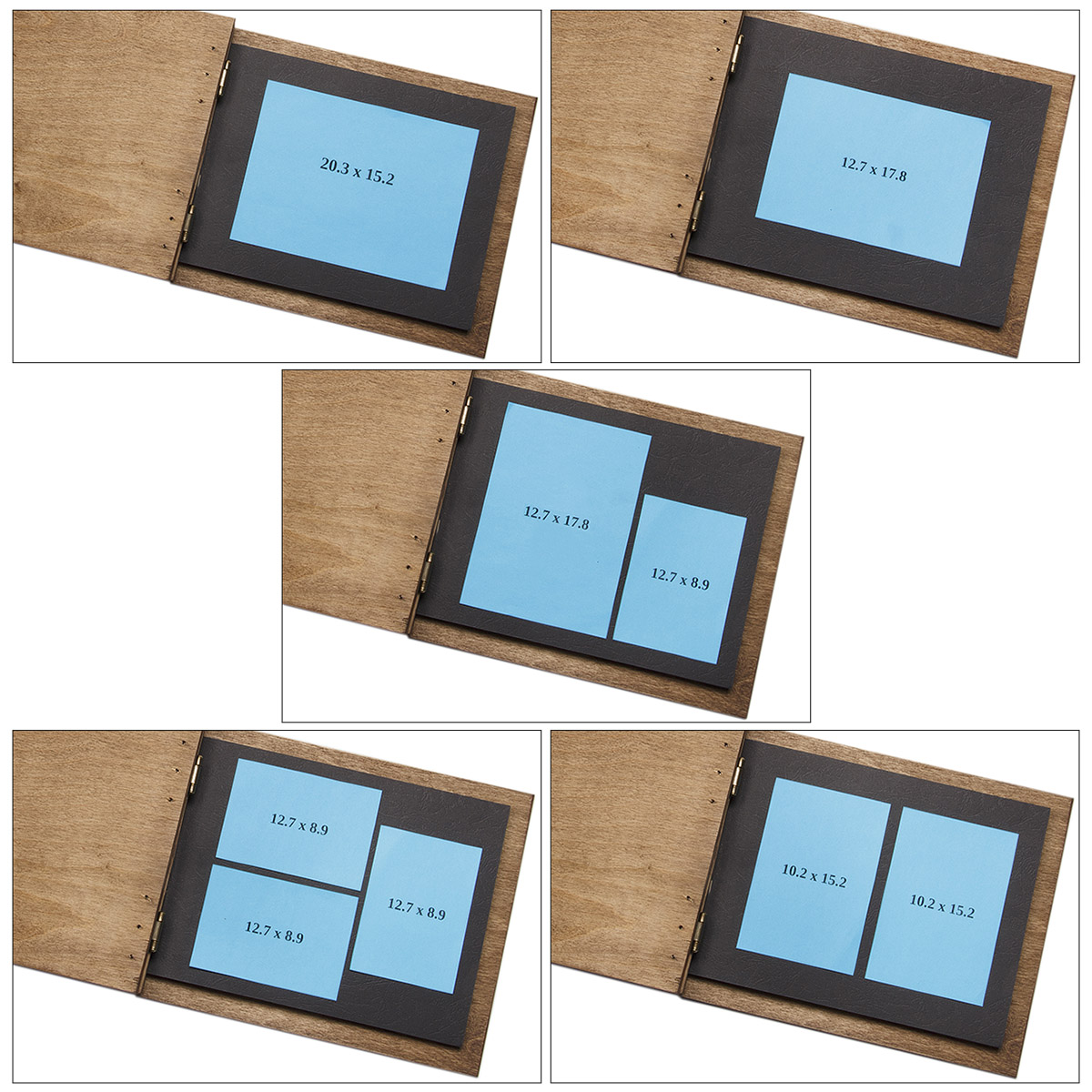 ---