Photo album made of wood 50 black sheets and central partition
Thick photo album made of wood with 50 black, 300 g sheets, album with central partition - stylish processing of special recordings.
Natural albums / 32 x 25 cm - Scandinavian beech
Mark Twain already knew: gives every day the chance, said the writer, to become the most beautiful in your life. He was right, because special moments not only make each day a unique one. Special moments always require a special memory.
Whether the birth of one's own child or the marriage in front of the altar, whether the topping-out ceremony for the building of a house or the dream holiday under palm trees: who keeps the ability to experience the beautiful things of life every day, In his heart, will be blessed with wealth. Rich in impressions, rich in friends and rich in fascinating moments makes life twice more fun.
Keeping it in a special photo album is not just a guarantee to remember in the long run. To keep you in an album is always also the certainty that joy and gladness have been established. For the pictures in this photo album from noble Scandinavian beech and on heavy black cardboard to unfold a special flair, all care is put into the processing of the albums. Between the two 25s side of an album a discreetly worked middle bridge separates this album in 2 halves. This ensures a minimal distance between the pages and, above all, that they are exactly and straight even after the photos are glued in place, and the often-observed wedge shape of a photo album does not occur. Thus, grace and chic, style and professionalism are packed into a single book - and an article is created, which is in a special way beautiful and conservative.
Handmade and unique. All photo albums are made especially for you.
The wooden cover  made of noble Scandinavian beech  is proceeded to give it a  rustic and of noble appearance. The hinges are individual pieces, hand decorated and then made to look "old" are  attached to the cover with copper rivets.
The inside 50 black sheets - embossed cardboard (100 pages) are separated by white tissue paper. We use 300 g heavy carton for this album.
Product information:
Photo album - handmade
Cover size: 32 x 25 cm
Insides: 29.7 x 21 cm (DIN A4)
Fitting: forged brass with patina treated (made on "old")
Hinges are attached with rivets (copper)
Cover material: beech wood with "Liberon" treated
Wooden photo album 50 sheets
Inside: 100 embossed black cardboard pages
Each sheet 25 are separated by a central partition
50 sheets separated by white interleaf sheets (to protect the photos)
---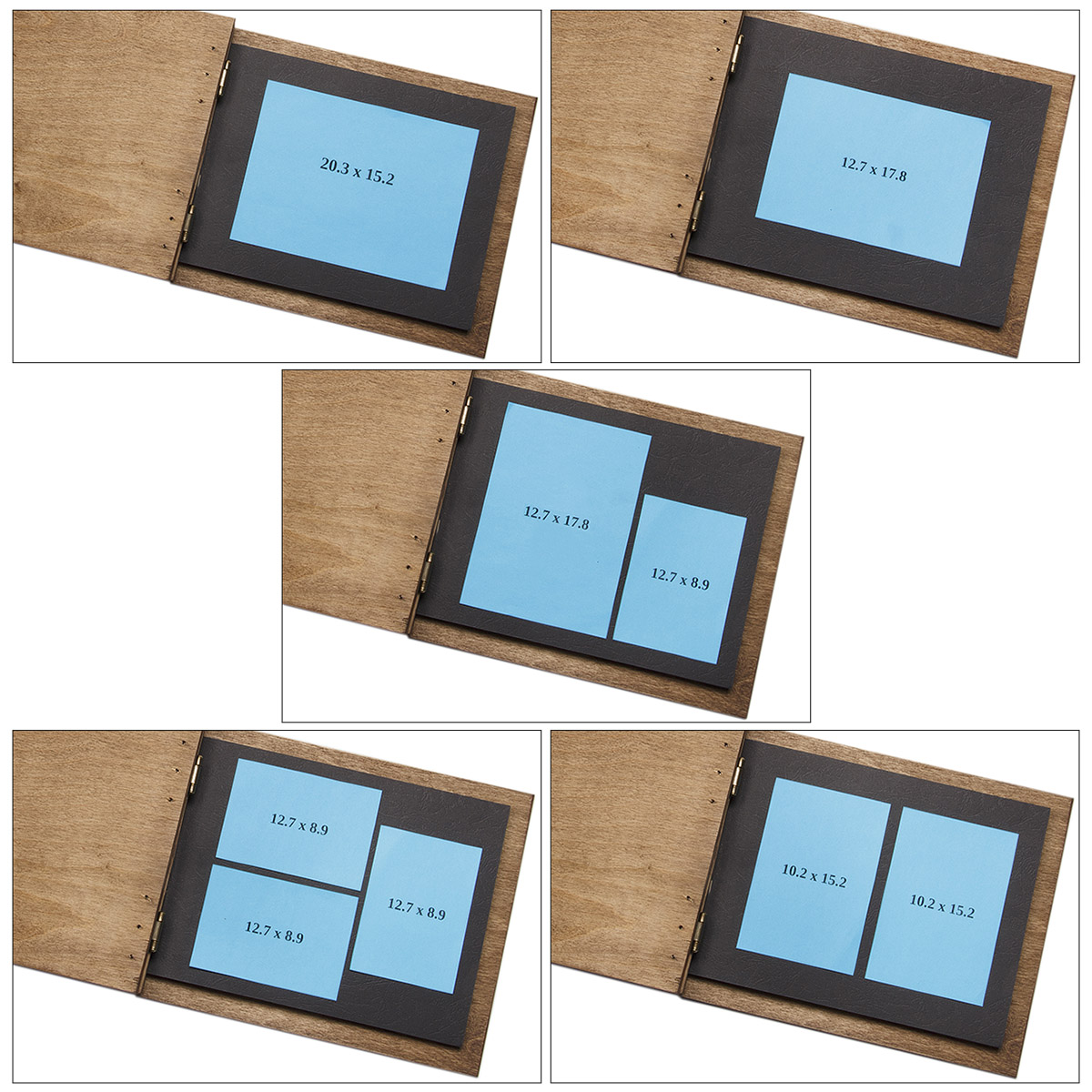 ---