Personalized XXL photo album 25 black card sheets
Personal wooden photo album with 25 black embossed heavy black cardboards
Wooden photo album with your photo applied on the wooden front cover
Inside the album: 50 black pages / 25 sheets

The special charm of our wooden books is gained through the fact that it can be personalised and made with your desired photo on the front cover. Either the picture of your partner, the child, grandchildren or just a special picture of nature, we are able to highlight it in a special way on the wooden cover of your personalised photo album. In this way you are able to get your personal photo album, which is only available with us.

In that way our wooden photo albums are no longer just a gift to yourself, but they can also be used as a decorative gift. They can be presented and given in many different solemn occasions, always when you want to make a big impression and hand out the gift with style and taste of elegance.
Your personal album is made especially for you
Place your desired item in the shopping cart.
The following purchase process allows you to submit your personal photo ** to us.
We allow the following formats: .jpeg, .jpg, .pdf, .png, .eps, .tiff
After receipt of payment, we produce a stencil - from your photo.
We adjust the picture according to the form of the wooden book.
We produce a print of the original on a very thin parchment.
The employees transfer the photo using the Dammar resin * to the wooden covers.
After drying process, the wooden cover with your picture is sealed by natural wood preservation glaze.
The cover is finally treated with natural varnish, for the uniformity with the wooden cover.
Product information:
XXL - photo album
Cover size: 39 x 37 cm
Card size: 34.5 x 32.5 cm
Fitting: forged brass treated with patina (made to look "old")
Hinges are attached with rivets (copper)
Cover material: beech wood treated with Liberon. 
Inside: 25 sheets, 50 embossed black cardboards
25 sheets (50 pages) separated by white interleaf sheets
Delivery: 25 sheet photo album with your personal photo
Manufacturing terms:
10 working days after the full receipt of payment and the transfer of all the data.
* Dammar resin is obtained from a malay broad-leaved tree which grows mainly on the archipelagos (Malaysia / Indonesia) in southeast Asia.
** When submitting your photo, you may already include a possible lettering (eg your wedding date) in your photo. Processing on our part is not possible for technical and legal reasons.
---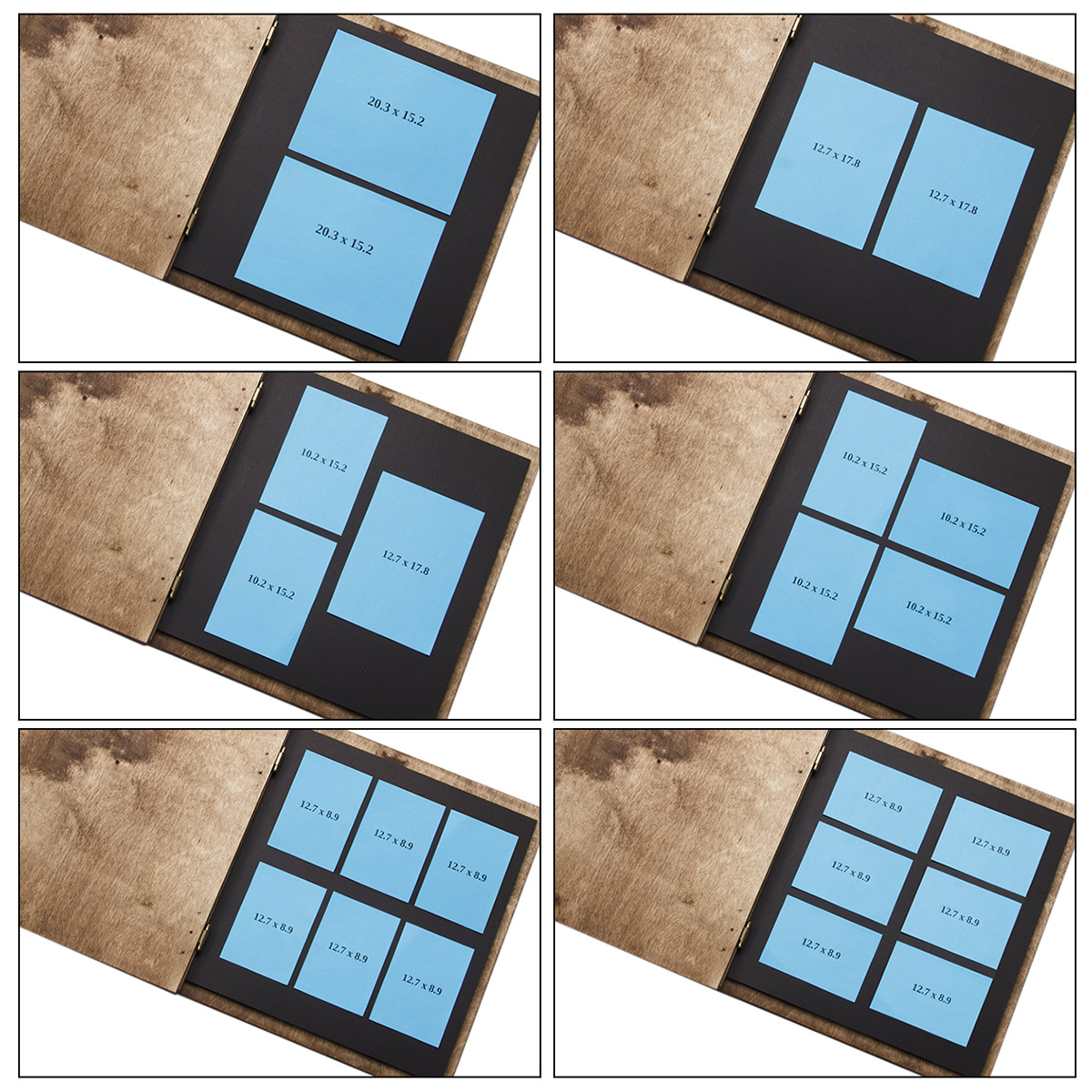 ---