75 sheets double-sided wooden photo album heart sepia
75 sheets wooden photo album, both covers foldable
Wooden books for special occasions - 32 x 25 cm - Scandinavian beech 
Our motifs name: heart in stones, sepia coloured, matching the wooden cover
There are only a few symbols in life that are as clearly positive as the heart. It is not only an organ with a central function: it is that part of the body that makes human life possible. And because that is so, the heart is also considered as the symbol of the loved ones. Hearts are given away in the proverbial sense, hearts are opened, and hearts can also break when they are full of pain.
Everyone has already experienced this heartache, and everyone has already observed in themselves how the heart starts to beat faster with excitement because a dear person is expected. So it is only obvious that a heart is always handed over when a person says good-bye or when memory is to be preserved.
The heart in sepia colours is matching the warmth of the wooden cover and gives our books the special character. Where heart is the home is, the warmth, good moments, carefree days, holidays or the most beautiful moment in life like marriage, friendship or family. The gift with the heart expresses more than words, so our albums do. If you are looking for a perfect gift to show your love and affection our albums will be the perfect gift.
Our noble albums are made from the finest Scandinavian beech, and specially handmade hinges and copper rivets give it a special 'old' look. Give your dearest the unique gift with your heart.
All photo albums and guestbooks are made especially for you, to bring your precious memories as close as possible. The album is made with care for every single detail. The wooden cover, made of beech is treated by Liberon to give the surface a special glance of elegance and an 'old' look, the hinges and rivets are hand decorated and made to look 'old', in order to match the retro style of the whole album.
The cover photo on the album is applied by hand in the solvent printing process. The inside black - embossed cartons pages of our albums are separated from each other by white tissue paper. We use 300g heavy carton for sheets. Guestbooks, on the other hand, have inside - matching the wood - ecru-colored pages. They are excellently described with both fountain pens and ballpoint pens, but most beautifully with our color-adjusted gel pens.
Product information:
Wooden book (books) - handmade
Book cover size: 32 x 25 cm
Book interior: 29,7 x 21 cm (DIN A4)
Forged brass patina treated to look 'old'
Hinges attached to the cover by copper rivets
Covers material: Scandinavian precious beech "Liberon" treated
Wooden photo album 75 sheets
Motif: heart in stone, sepia coloured
Inside: 150 embossed black cardboard pages
Both covers foldable
In the book spine there are 3 millings, where 25 sheets (50 pages) are riveted to each other
75 sheets separated with white tissue paper (to protect the pictures)
---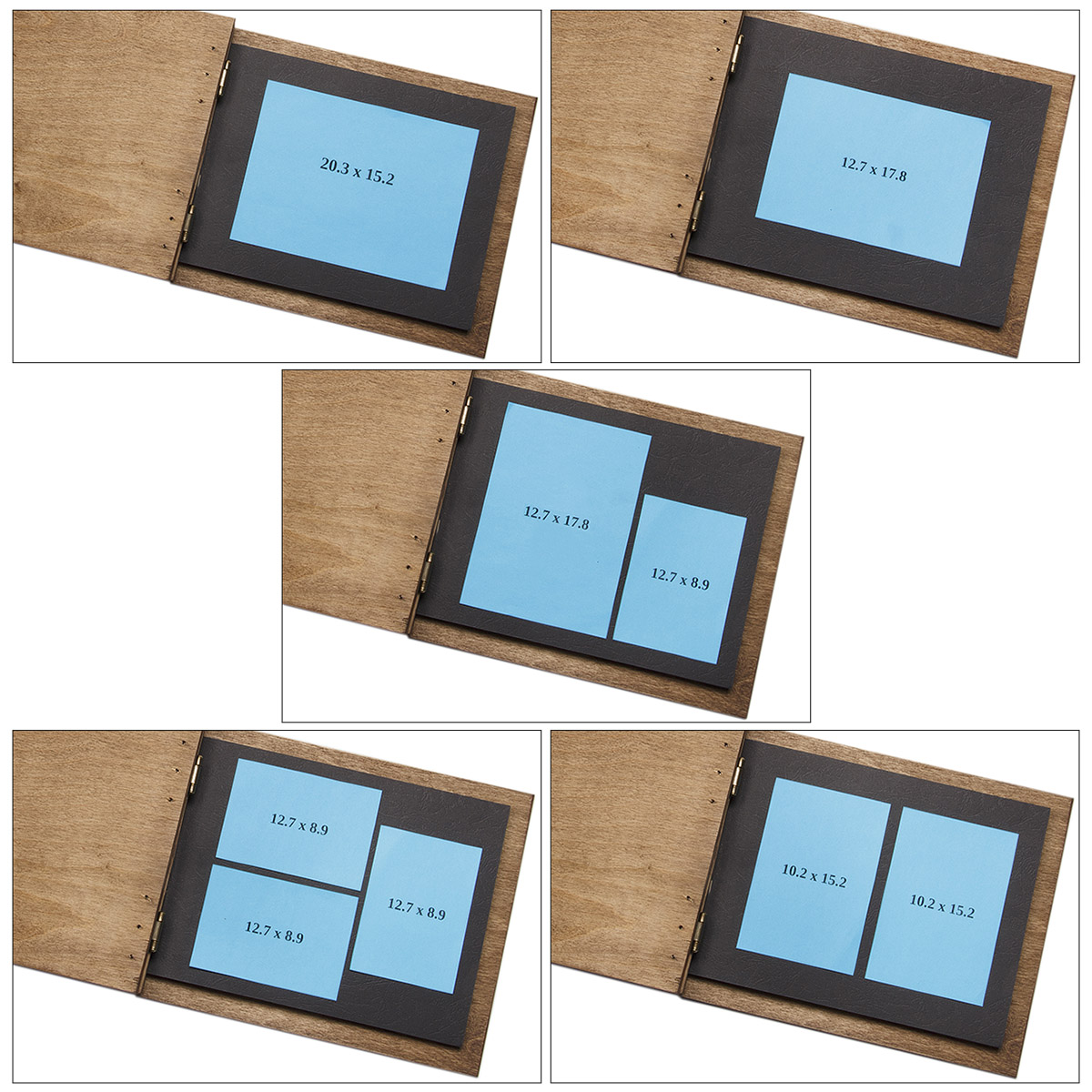 ---