50 sheets of wooden photo album with personalized DARK engraving in wooden casket
Thick wooden photo album with 50 black cardboard sheets and personal engraving
Special gift wooden album (personalized) in wooden casket
"Little presents keep a friendship alive", they say. And really there are many different occasions every year to make a joy for a dear person: a birthday, a family celebration or anything else actually. But which presents are really good? Quite simply: the gifts that come from the heart. With this elegant set, you give more than just the opportunity to be creative. A great gift idea for anyone who likes to collect special memories or give their own photos a special place. This set consisting of photo album and matching box, not only holds the most beautiful moments, but there is also an engraving that gives a very personal touch. A beautiful gift for those who like to do a little time travel!
Your very personal album will be produced by you separately after receipt of order.
Place your desired item in the shopping cart.
Next in the cart view, you have the option to submit your desired engraving to us.
Allowed formats: .jpeg,.jpg,.pdf,.png,
We adjust the desired engraving to the shape of the album.
Then the wooden back is sealed with a natural wood protection glaze.
This creates shading in the engraving, which makes it even more intense.
Item description:
Photo album - handmade with your engraving on the wooden cover
Hinges connected with rivets (copper)
Material cover: precious beech treated with "Liberon"
In matching wooden box / outer dimensions:
Album lenght 32 cm / box lenght 35 cm
Album depth 25 cm / box depth 31 cm
Album spine 8 cm / box height: 12 cm
Inside: 50 sheets of black embossed cardboard, 100 pages album with middle partition
Production time
10 business days after receipt of payment and transmission of all data
---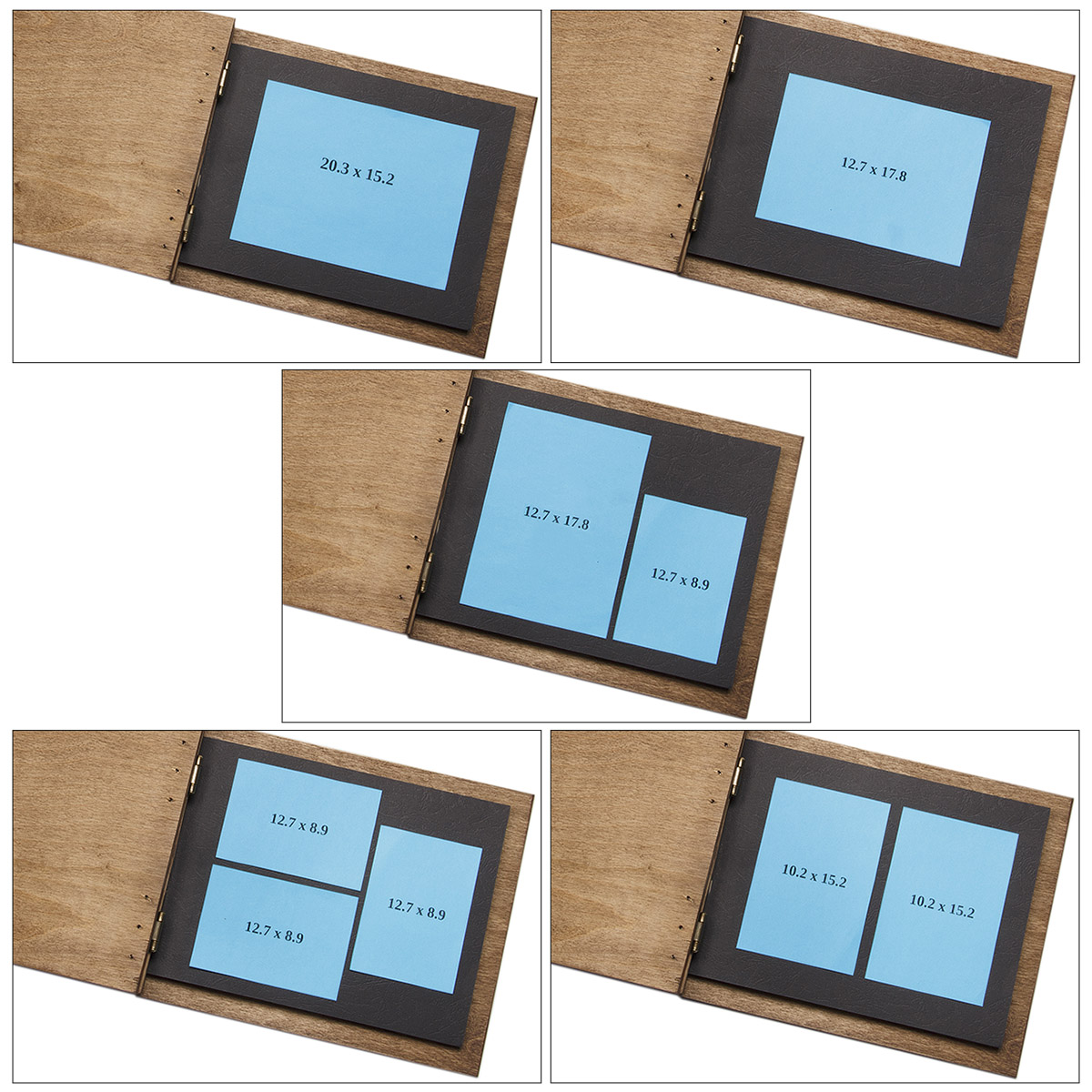 ---