50-sheet thick photo album black pages Your personal lettering
Immerse yourself. Thick 50 sheets wooden photo album with your personal lettering on the wooden cover.
Wooden photo album with 50 black embossed cardboards / 100 pages

This wooden photo album is particulary suitable as a gift  for family and friends. The possibility of attaching your own picture onto the cover of the album, makes it unique and especially designed. The picture attached can present your family, friends, parents, grandparents,children, special moments in life or favourite things.  There is also the possibility of creating a family tree, which will be then immortalised in the wooden album.
As the wood stays highly ressistant for the outside factors, its values can be adorn even after many years. In that way the generations to come will cherish the new pictures inserted to the album to make the familly tree grow bigger. 

The album made of wood is much heavier than a traditional photo album, due to its decorative values it can also be exposed to places of high interests for the others to see. This is undoubtly an advantage of Aldecor albums, as their high durability along with the unique design make the perfect wooden book to store the most precious memories.
 
Your personal album is made especially for you
Insert the desired product into your basket
In the purchase process you will get to the 'Summary' tab
Here you can deposit your personal lettering
Your lettering is ready for order now
Your order can also be placed completely by 'Contact' button
Go to the Contact form and take an advantage of usung 'your personal signature'
Please enter your order number in the contact field, next to your name.
We make your stencil after a receipt of payment
Your logo or lattering is applied in the front cover dammar*.
After drying process, the wooden cover with your engraving is sealed by natural wood preservation glaze.
The cover is finally treated with natural varnish, for the uniformity with the wooden cover. 
Product information for 50-sheet album:
Photo album - handmade with your photo on the wooden cover
Cover size: 32 x 25 cm
Card size: 29.7 x 21 cm ( DIN A4 )
Fittings: forged brass, treated with patina in "retro" style.
Hinges attached to the cover with copper rivets.
Cover material: beech wood treated with Liberon. 
50 sheets / 100 pages black, embossed cardboards
Manufacturing terms:
10 working days after the full receipt of payment and the transfer of all data.
* Dammar resin is obtained from a malay broad-leaved tree which grows mainly on the archipelagos (Malaysia / Indonesia) in southeast Asia.
---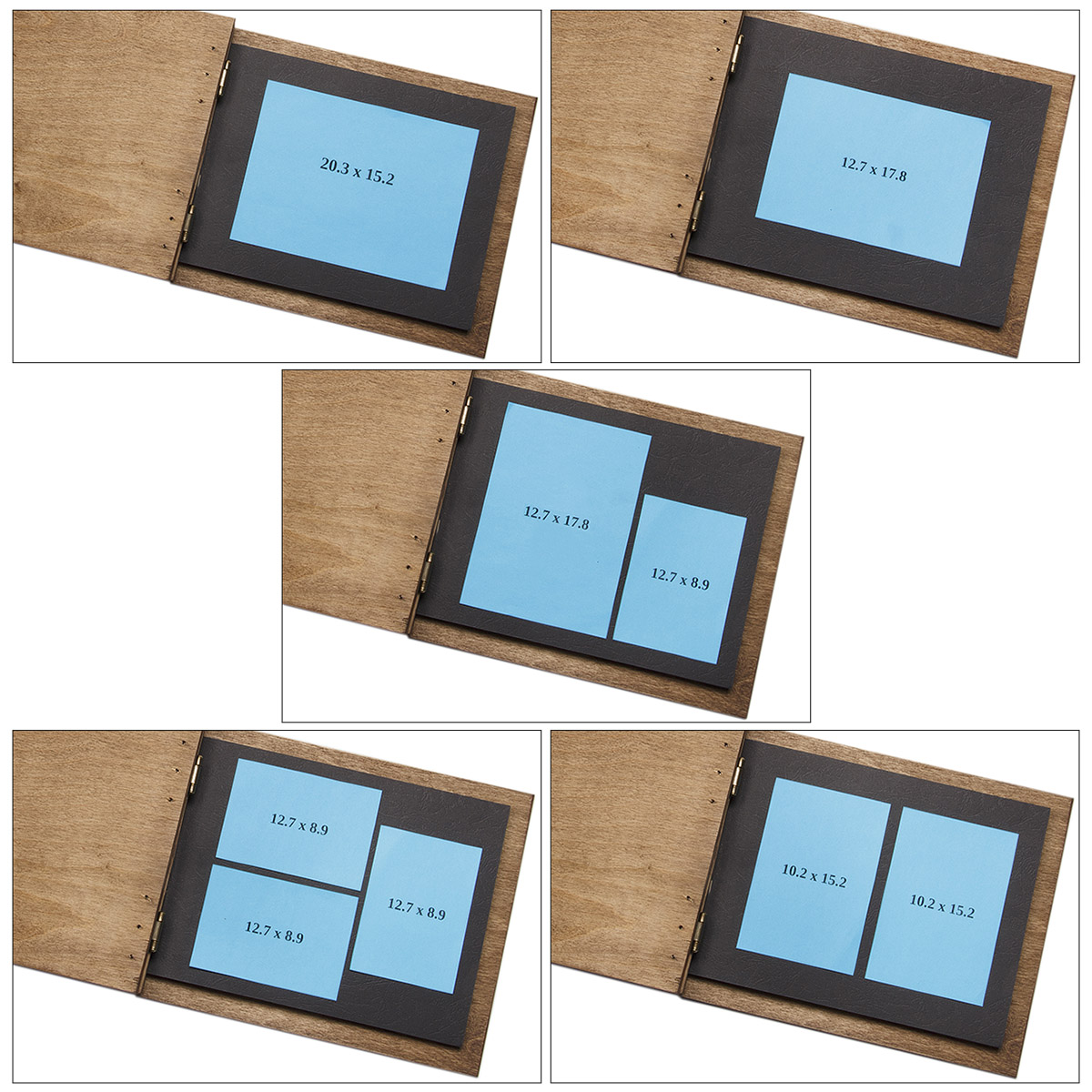 ---