25 sheets wooden photo album for Communion with Communion Cup
25 sheets wooden photo album
Wooden books for Communion or Confirmation 32 x 25 cm - Scandinavian beech
Our motifs name: biblical, Communion Cup
As one of the oldest churches in the world, the Catholic is also one of the world's largest religions. Around the globe, people believe in God, resurrection and the Holy Spirit, celebrate Easter and Christmas, Ascension and Pentecost. To be able to eat from the body of Christ during the worship and to drink from the blood of the crucified is the culmination of every mass.
If children are allowed to do so for the first time at a young age and according to a special doctrine, this participation in the Holy Communion is celebrated not only with a special service, but also with a great feast in the family. From now on, girls and boys can go to the altar at every service to receive the body of Christ.
Over the centuries it has been naturalized in the German-speaking world to document this day in a special way. And that's exactly why there are also wooden books, which can hold the most important moment. What begins with the first communion is, after baptism, the conscious entrance into the life of the Church, and thus into a community which joins a lifetime, which helps to share joy and to overcome pain and grief.
That is why these albums, which are decorated with a simple and touching motif from the luminous Communion Cup, grapes, bread and cereals, are also the ideal gift for the first communion. Whether for your own child or the children of friends, whether for the godparents or the children from the community: these wooden books help to capture the moments of a special day for a lifetime.
The wooden cover is made of noble Scandinavian beech. This wooden cover is treated by liberon has a rustic, noble appearance. The hinges are single pieces and are hand forged and then made to look "old". These hinges are connected with copper rivets.
The cover photo on the album is applied by hand in the solvent printing process. The inside black - embossed cartons pages of our albums are separated from each other by white tissue paper. We use 300g heavy carton for sheets. Guestbooks, on the other hand, have inside - matching the wood - ecru-colored pages. They are excellently described with both fountain pens and ballpoint pens, but most beautifully with our color-adjusted gel pens.
Product information:
Guestbooks or albums - handmade
Book cover size: 32 x 25 cm
Book interior: 29,7 x 21 cm (DIN A4)
Forged brass patina treated to look 'old'
Hinges attached to the cover by copper rivets
Covers material: Scandinavian precious beech "Liberon" treated
Wooden photo album 25 sheets
Motif: biblical, Communion Cup
Inside: 50 embossed black cardboard pages
25 sheets separated with white tissue paper (to protect the pictures)
---
Format:
Size L
Material:
Wood
Events:
Gift ideas
Colour:
Number of sheets:
25 sheets
page color:
Black
Shipping weight:
1,20 Kg
Product weight:

1,20

Kg

Contents:
1,00 Piece
Dimensions ( length × width × height ):
25,00 × 32,00 × 3,00 cm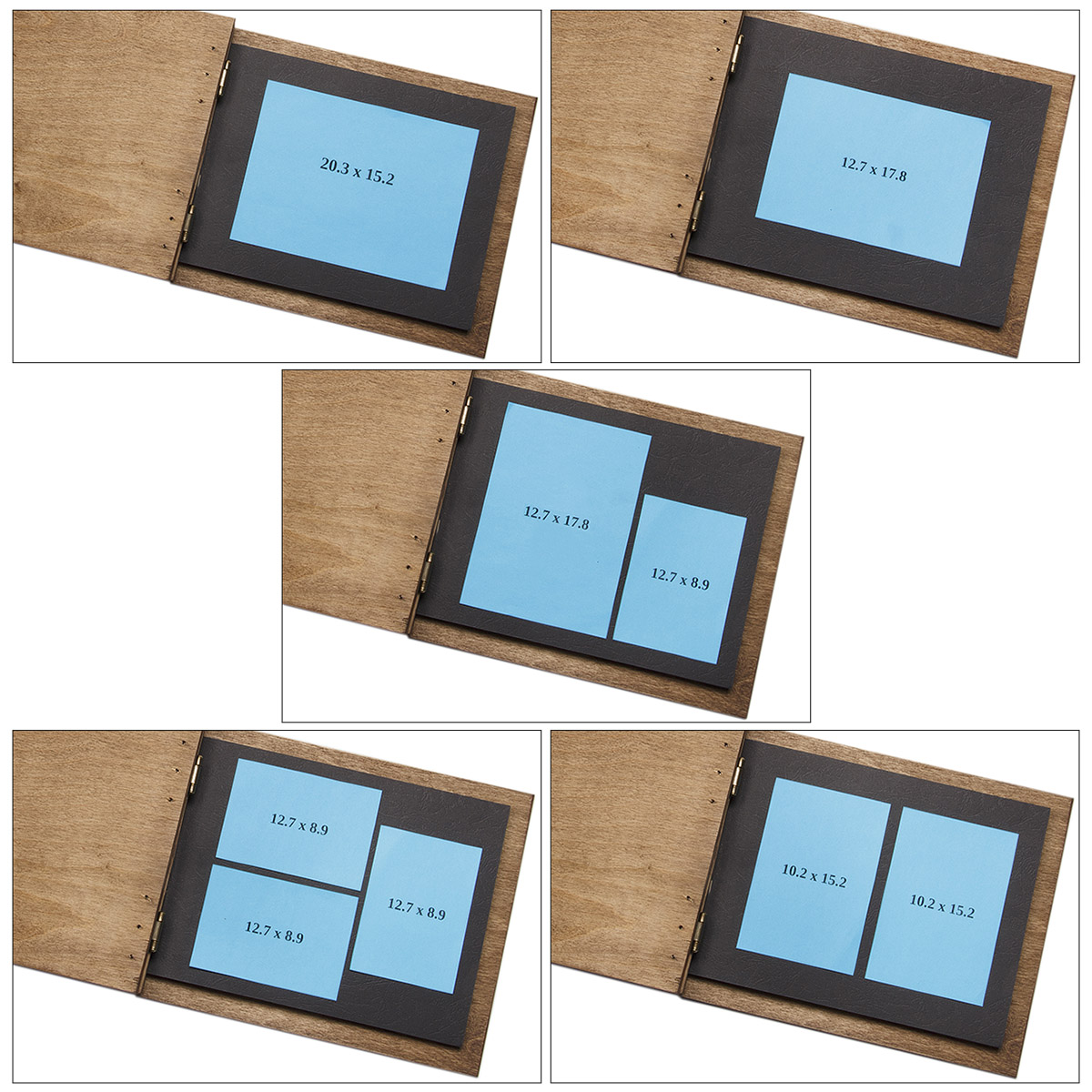 ---