25 sheet album with black pages and your own lettering
Every piece is unique - wooden photo album with your very personal lettering on the wooden cover.
Aldecor album: 25 sheet black embossed cardboards / 50 pages
It was the French poet Jean Baptiste Molière, who was recognized in the 17th century, that there is the great difference between wood and wood. This phenomenon can be particulary seen in our photo albums. Each of them, though made in the same process looks unique thanks to the amazing properties of wood. Perfect for storing your photos, or as a special gift for others, the albums and  matching caskets are ready for the best memories of your life. Between two extraordinary wooden covers your photos and memories will look unique too. The high-quality workmanship, precisely merged, creates a little pieces of art of every single product we manufacture.

The wooden photo albums by Aldecor are not only convincing in their design, but also made as a fascinating piece of work, which we count as our extraordinary achievement. All our products are expressing gratitude from the mankind to the nature, who has given us the unique raw materials  like wood, which is unusual and fascinating in each piece. As we preserve the true raw materials, they may come back to us one day with the best forms and structures like our wooden books and photo albums.

Your personal album is made especially for you
Insert the desired product into your basket
In the purchase process you will get to the 'Summary' tab
Here you can deposit your personal lattering
Your lettering is ready for order now
Your order can also be placed completely by 'Contact' button
Go to the Contact form and take an advantage of usung 'your personal signature'
Please enter your contact zone and include all necessary details
We make your stencil after a receipt of payment
Your logo or lettering is applied in the front cover dammar*.
After drying process, the wooden cover with your engraving is sealed by natural wood preservation glaze.
The cover is finally treated with natural varnish, for the uniformity with the wooden cover. 
Product information for 25-sheet album:
Photo album - handmade with your lettering on the wooden cover
Cover size : 32 x 25 cm
Card size : 29.7 x 21 cm ( DIN A4 )
Fittings: forged brass,treated with patina in "retro" style.
Hinges attached to the cover with copper rivets.
Cover material: beech wood treated with Liberon. 
25 sheets / 50 pages of black embossed cardboards
Manufacturing terms:
10 working days after the full receipt of payment and the transfer of all data.
* Dammar resin is obtained from a malay broad-leaved tree which grows mainly on the archipelagos (Malaysia / Indonesia) in southeast Asia.
---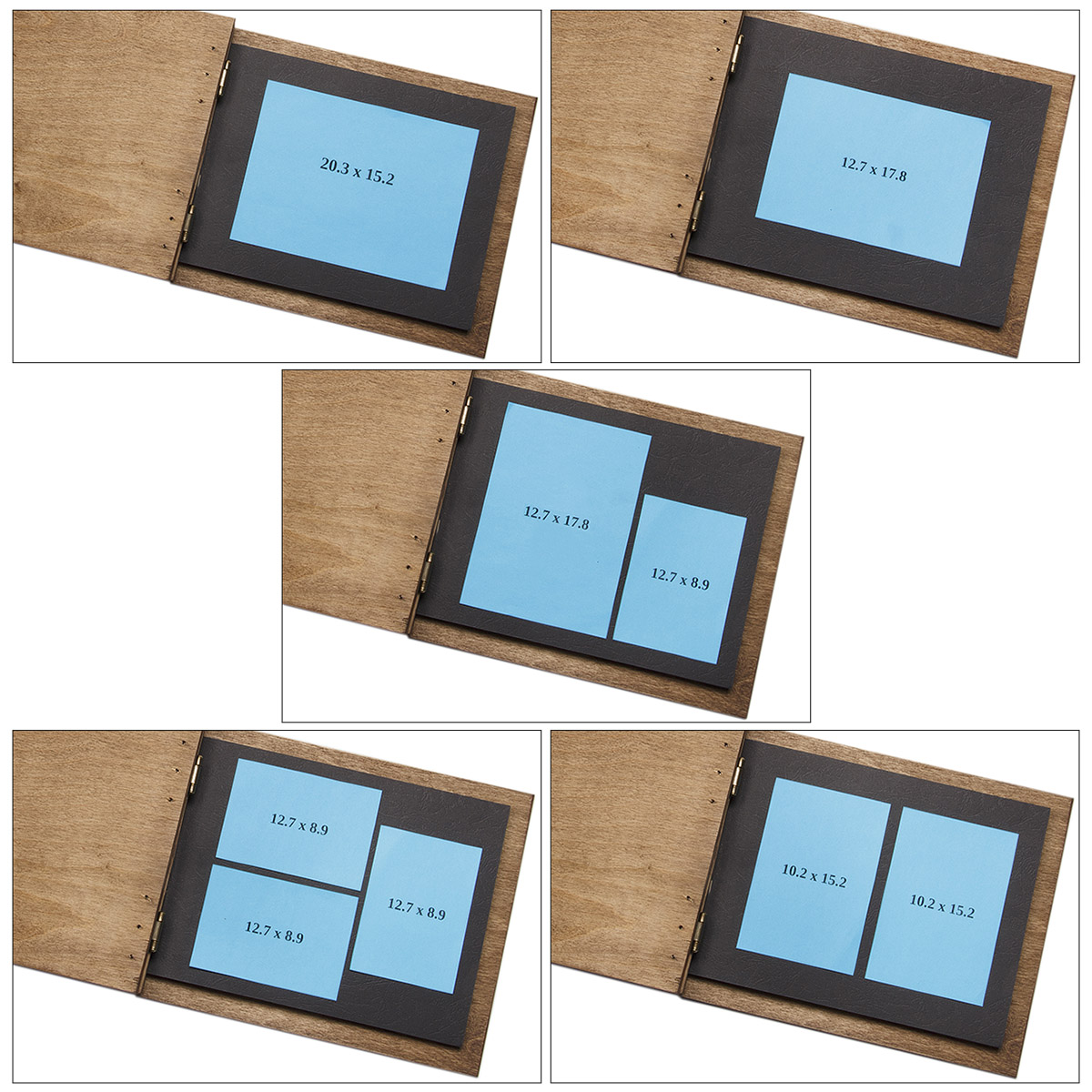 ---