25 black sheet old style beige guestbook
25 sheet wooden guestbook - special for the moment
A guestbook with the 'Guestbook' inscription. Motif: quill and ink pot
Nothing is as special as the moment. The most beautiful things in life need to be re-experienced to hold on to these beautiful moments once again. Those precious moments sometimes just make our day and are worth a special recalling even after many years.
Those, who know how to pass the hint of luxury among its guests can enjoy the true success as the guestbook is like a music. The harmony is only gained when all things perfectly go together.
The wooden cover is made of noble Scandinavian beech. This wooden cover is treated by Liberon to get a rustic, noble appearance. The hinges are individual pieces, hand decorated to look "old". They are attached to the cover with copper rivets.
Inside there are 25 black, embossed cardboard sheets. The black cardboard pages are separated by white tissue paper. Optimal as a guestbook in use with pictures. We use 300g heavy carton for the inside black sheets. The guestbooks (with the black pages) can be best written on with a white gel pen.
Product information
Wooden guestbooks - handmade
Theme: quill and ink pot, inscription: Guestbook
Cover size: 32 x 25 cm
Book interior: 29.7 x 21 cm (DIN A4)
Treated forged brass with patina ("retro")
Hinges are attached with rivets (copper)
Cover material: beech wood "Liberon" treated
Material: Scandinavian precious beech "Liberon" treated
25 sheets guestbook
Motif: quill and ink pot, inscription: Guestbook
Inside: 25 sheets | 50 black embossed pages A4
Separated by white interleavings (to protect the photos)
Delivery: 25-sheets guestbook
---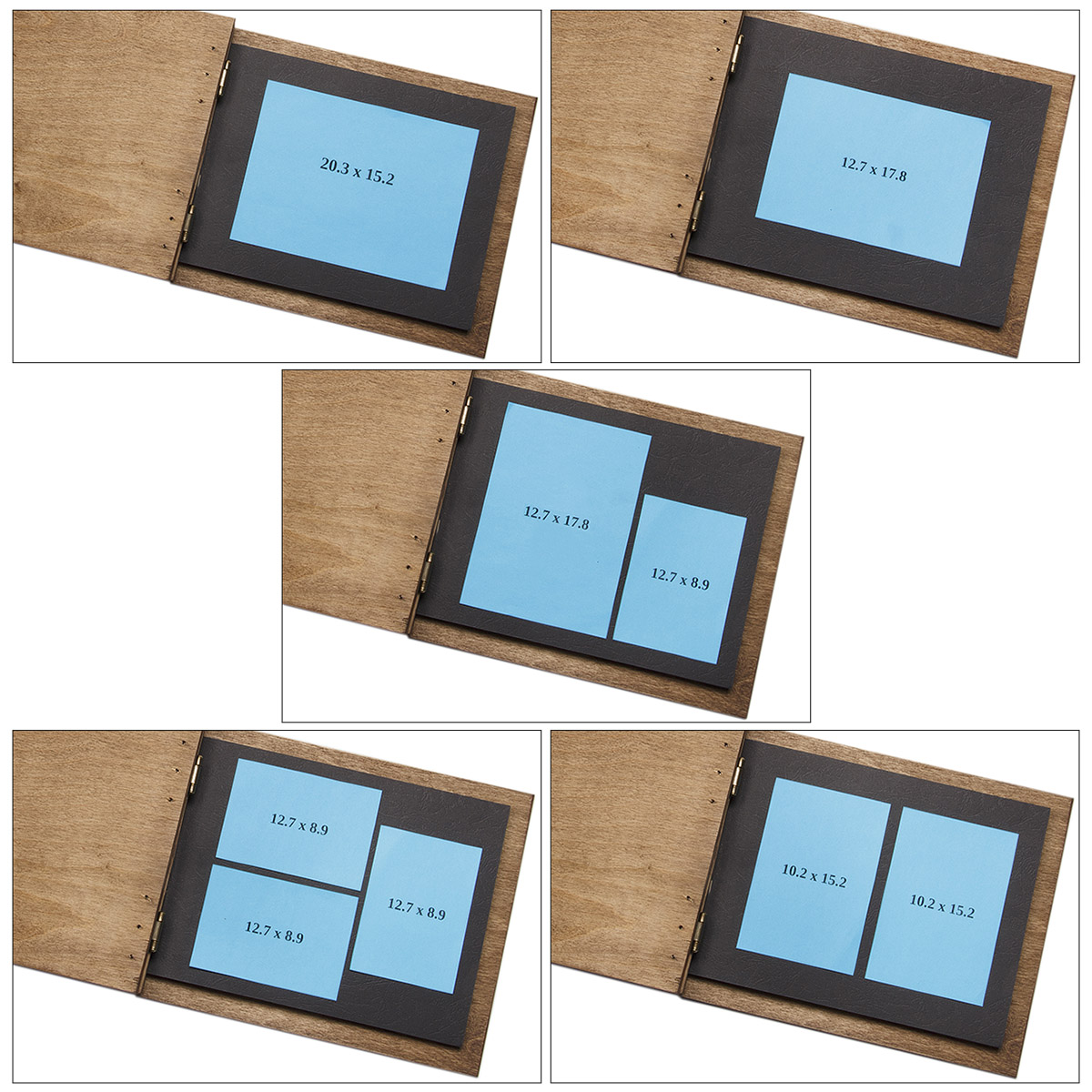 ---